Advantages:
Click to enlarge, will popup in own window, please close when finished
Click to see additional Stress Balls
or scroll down


Smooth skin surface has a solid coating


Polished foam feel


More refined appearance

Available in:


Yellow


Blue


Green


Lavender


True Orange


White


Red


Raspberry Pink

To see what each color looks like, click here.
There are some minor limitations in imprinting upon the skin surface, generally concerning small quantity orders. Please contact us for details or samples.
ASI Suppliers, Wholesalers, Jobbers & Screen Printers can now buy our Blank Foam Balls in the USA, instead of having to wait for imports to arrive.
Custom Imprinted Foam Stress Balls
Actual size: 2.75 inches in diameter (the size of a tennis ball)
(Click to enlarge, will popup in own window, please close when finished)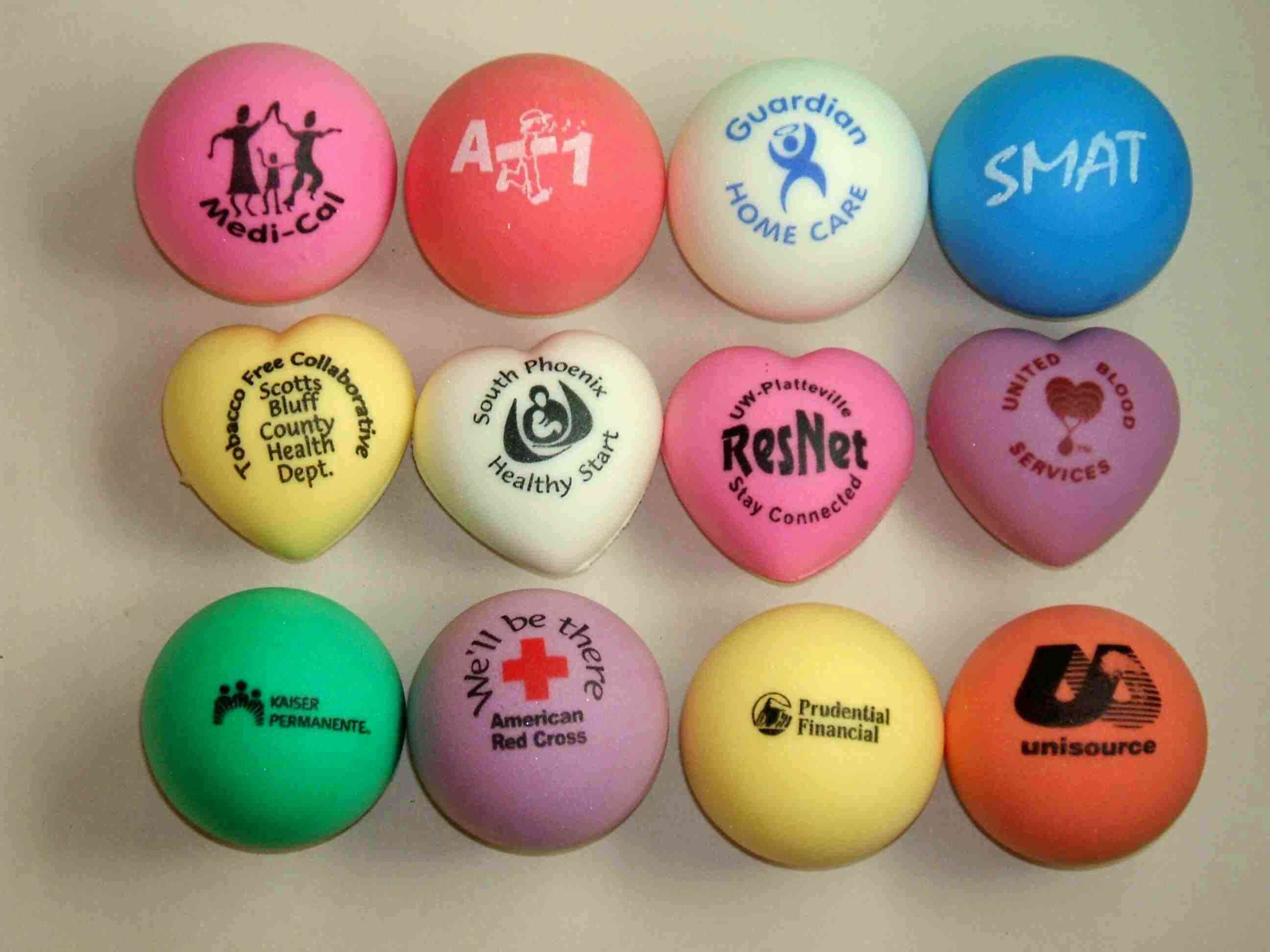 American Red Cross Stress Balls, Red Cross Balls, Kaiser Stress Balls, Kaiser Permanente Stress Balls
(about the size of a tennis ball)